PD Freight Services has filed the new BMC-85 form confirming $75,000 financial security as of October 1, 2013, as required by the FMCSA (Federal Motor Carrier Safety Administration).
We are a third party logistic services company with over 20 years of service in the transportation industry. Access to a large transportation network allows us to offer the best solution for our customer's needs while maintaining cost effective, efficient transportation services.
We are here to help our customers save time and save money.
Our dedicated team will:
• manage your unique transportation needs to get your product out to your customers, thus allowing your staff to utilize their expertise on your company's priorities and not on shipping.

• take the worry out of appointment bookings, route planning and on-time deliveries.

• be available to our customers and carriers 24/7 to provide assistance with any circumstances.

• ensure our carriers maintain proper authorities and insurance, as well as are C-TPAT, FAST and, PIP approved.

We are committed to our customers and our carriers alike. Quality of service is our mission and with us, your business is always appreciated and your service is always personalized.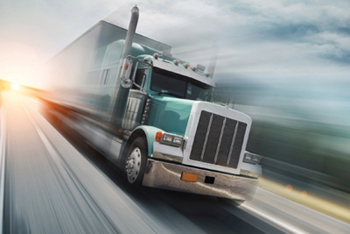 Services we offer to our Customers:

• LTL " part load ", & FTL transportation throughout Canada and the USA

• Temperature controlled shipments

• Hazmat shipments

• Over-dimensional and regular flat deck shipments

• Multiple pick-up and delivery shipments

• Access to cross-dock facilities


Services we offer our Carriers:

• Convenient submission of POD/Invoice via email or fax, no need for originals in the mail

• Competitive rates

• We handle all appointment bookings

• 24/7 communication

• Canadian dollar currency invoices can be paid by Electronic Funds Transfer